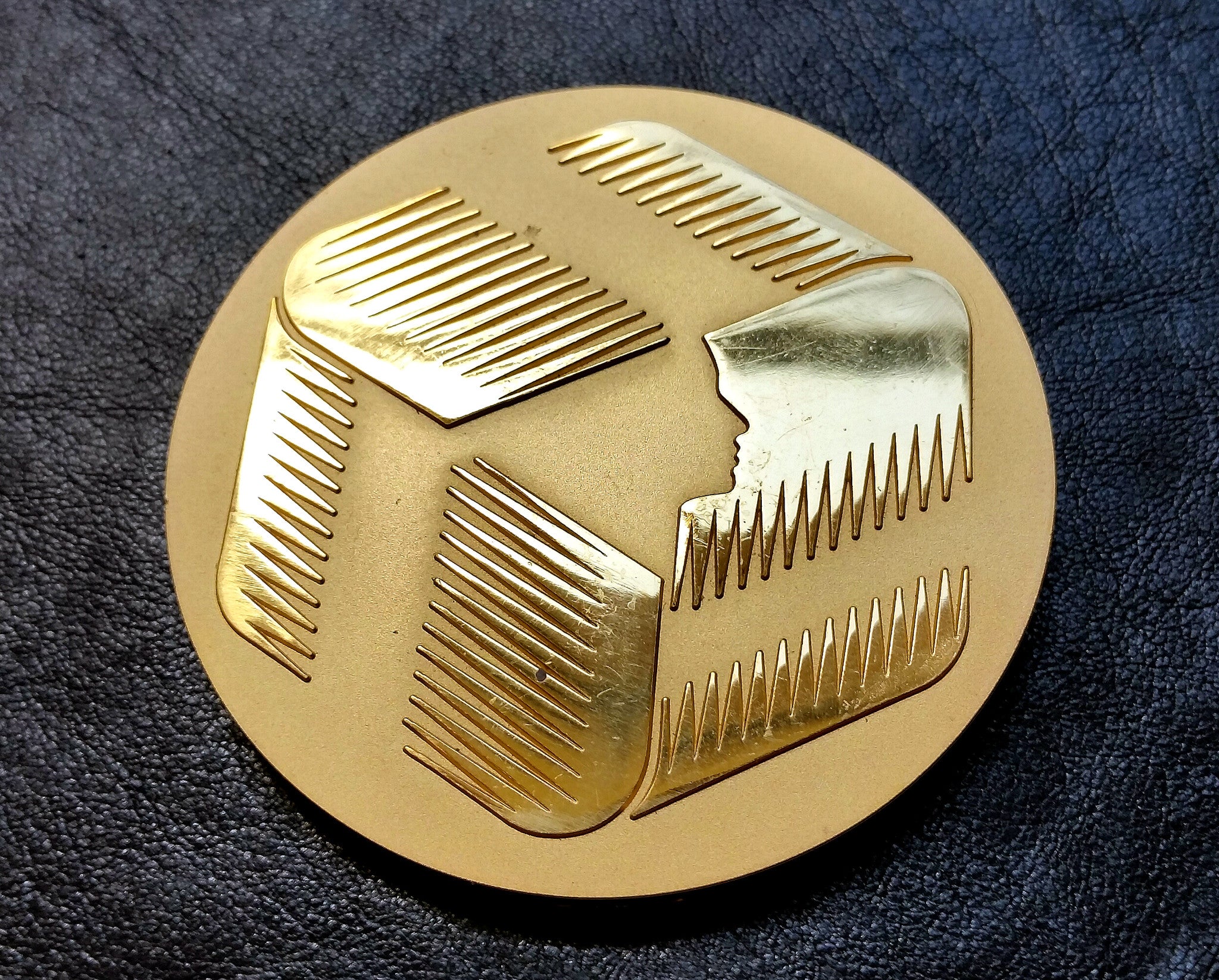 French Engineers
Gilded silver.
Weight:

205.7 grams

Diameter:

68 mm (211⁄16 in)

Thickness:

6 mm (1⁄4 in)

Obverse:

Logo

Reverse:

"Conseil National des Ingenieurs et des Scientifiques
de France" (National Council of Engineers and Scientists
of France). Engraved "Jean Roret; Président des ISF; 1989-1991;
Fondateur du CNISF; Vice-Président du CNISF; 1992-1996".

Origin/Made in:

France

Condition:

Used
Stamped "Argent" for silver & Maker-marked.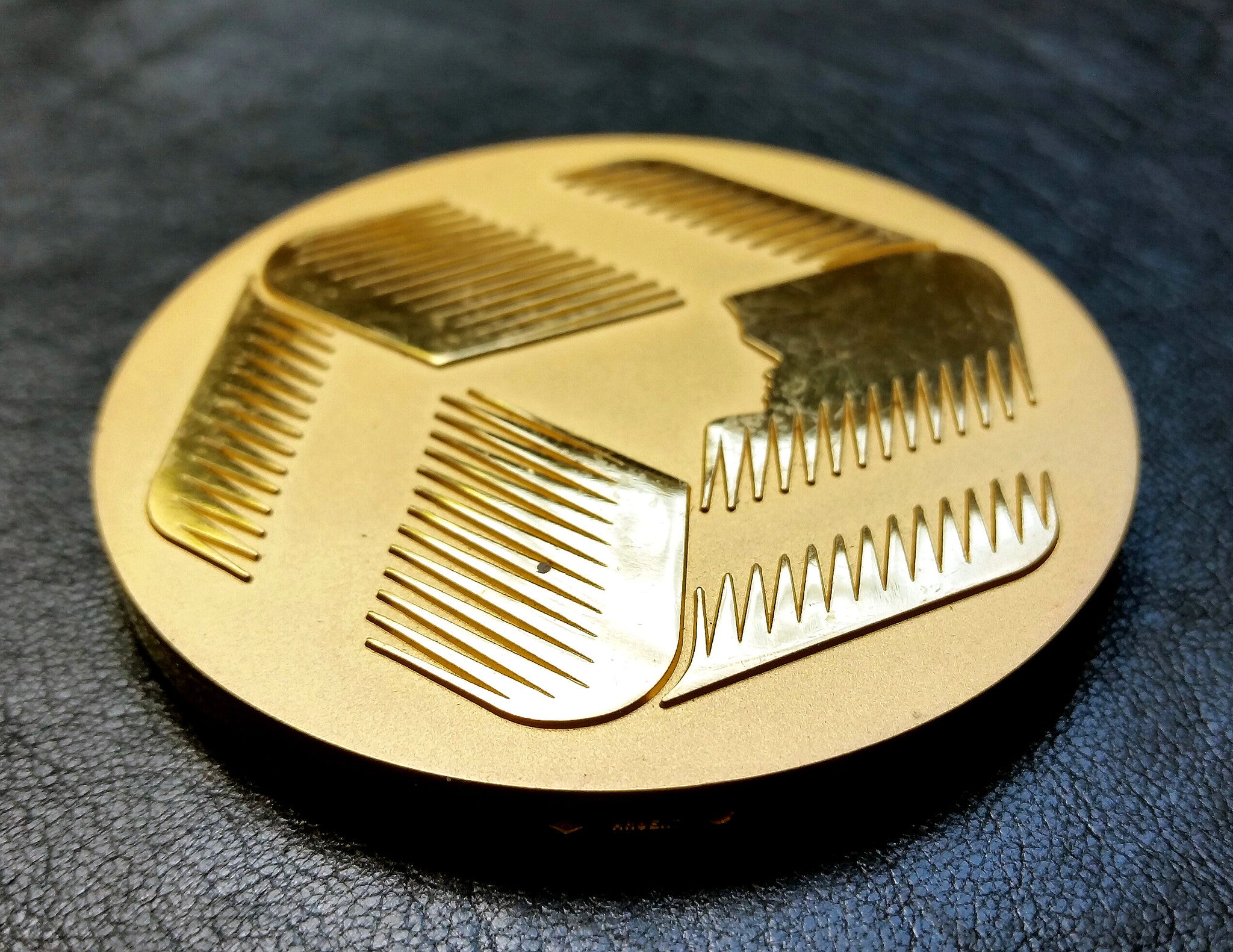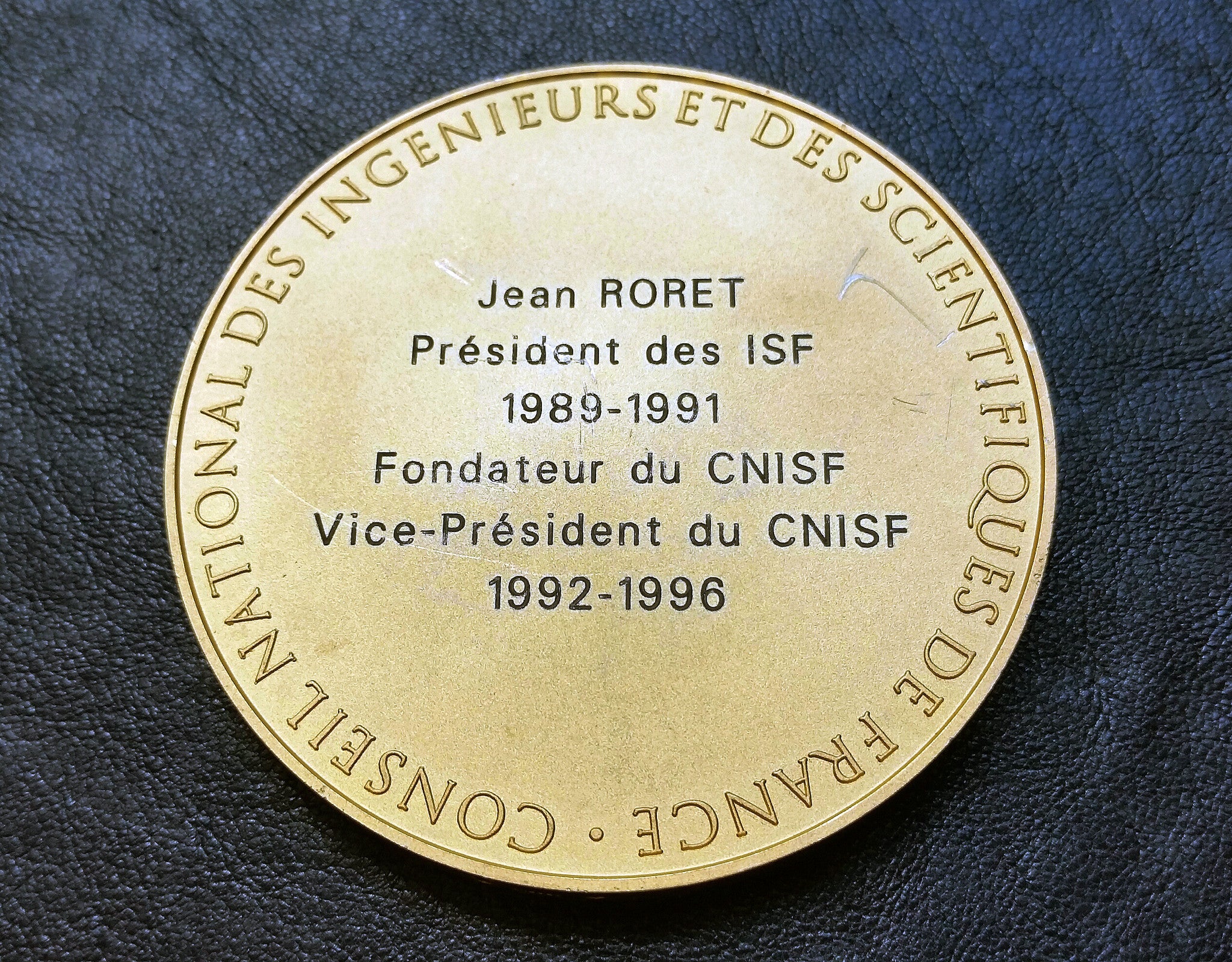 Want to make a custom money clip?