Want to make a Custom Sterling Silver Money Clip?
Proudly made in the USA!
I use only the best Argentium 935 Sterling Silver for my money clips. for more information. *Note as of 15 Nov 2022: Argentium is transitioning to a new 940 formula starting January 2023. Current supplies of 935 are limited. Ultra Thick 14 Gauge is no longer available until the new formula. Super Thick 16 Gauge is only in what I have left, no Full Fold length. Thick 18 Gauge is still in stock.*
1) If you already have an idea for a custom money clip and you're ready to get started, and I'll work with you to bring your idea to life. Wish to personalize it? See this blog post for examples.
2) If you're lacking inspiration and need some ideas, visit my for pages full of incredible money clip photos.
3) I will give you a quote & a timeline for your project, and wait for your confirmation of the quote.
4) An invoice will be emailed to you with multiple payment options: Paypal Invoice; or this website's custom invoicing for Credit, Debit, Cryptocurrencies, etc. Other forms of payment can be discussed on a one-to-one basis if needed.
5) Lastly, I will complete your clip and ship USPS Signature Delivery with tracking. I also offer UPS & FedEx options.
---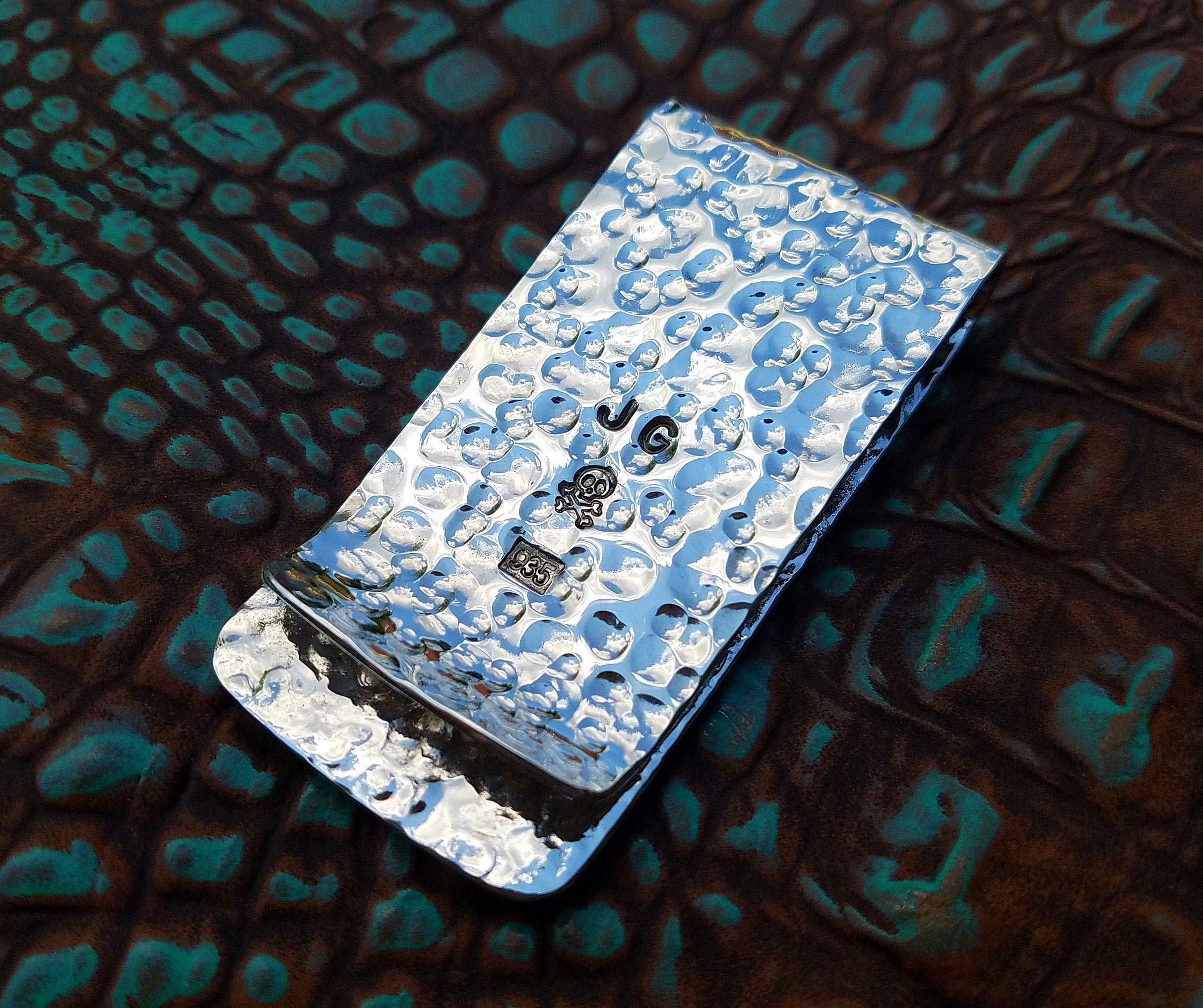 Your clip can be easily personalized with the addition of initials. They are hand-stamped with an old typewriter look & feel. There are a variety of locations they can be added.
See examples...
---
---
A creation of mine is the Contour Cut Series featuring an upper contouring on the back of these money clips. It is a unique look I hand create...
---
---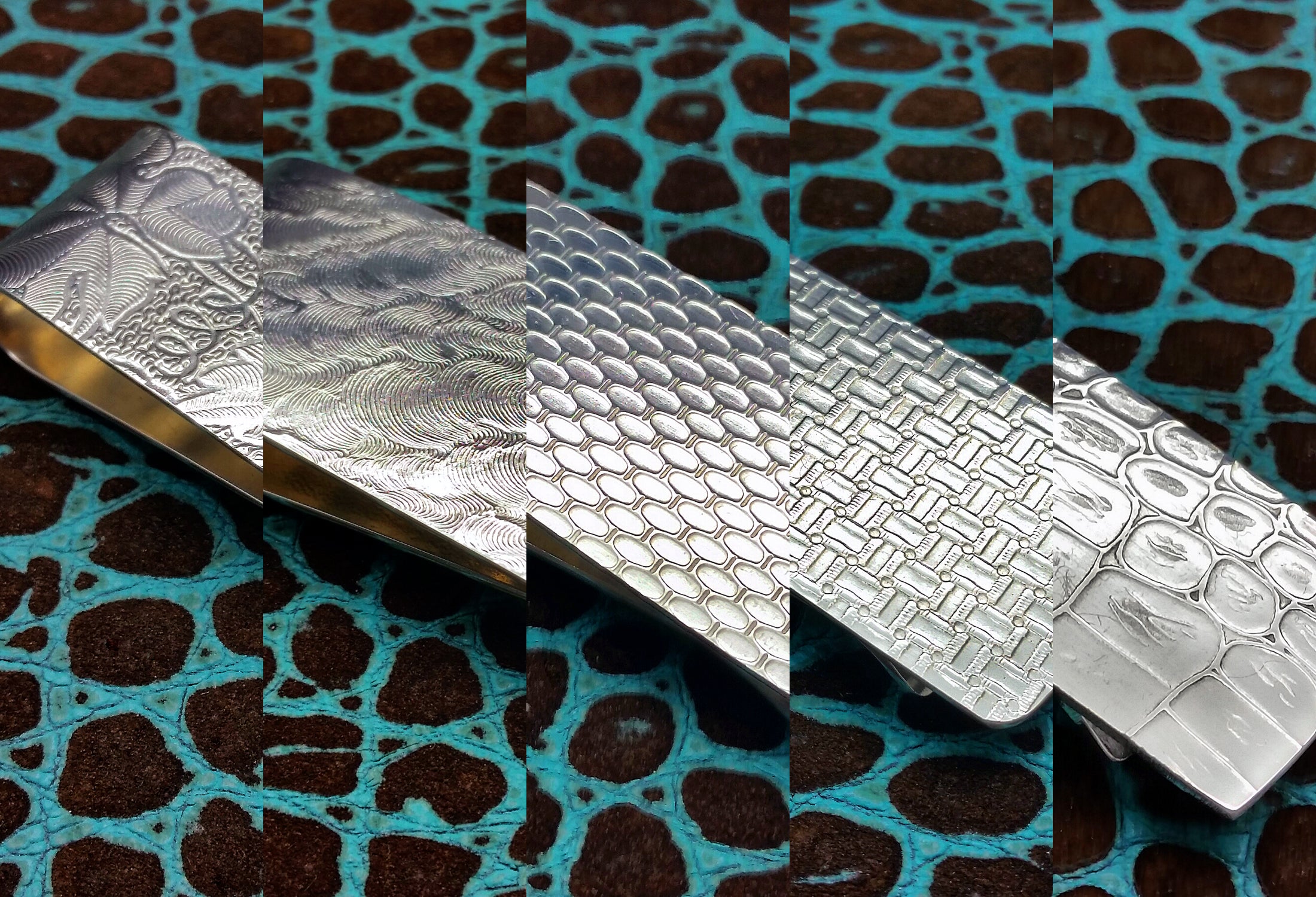 If you do not want a hammered look, patterns can give your clip a visual appeal. These are the different kinds I currently offer all in one place...
---
---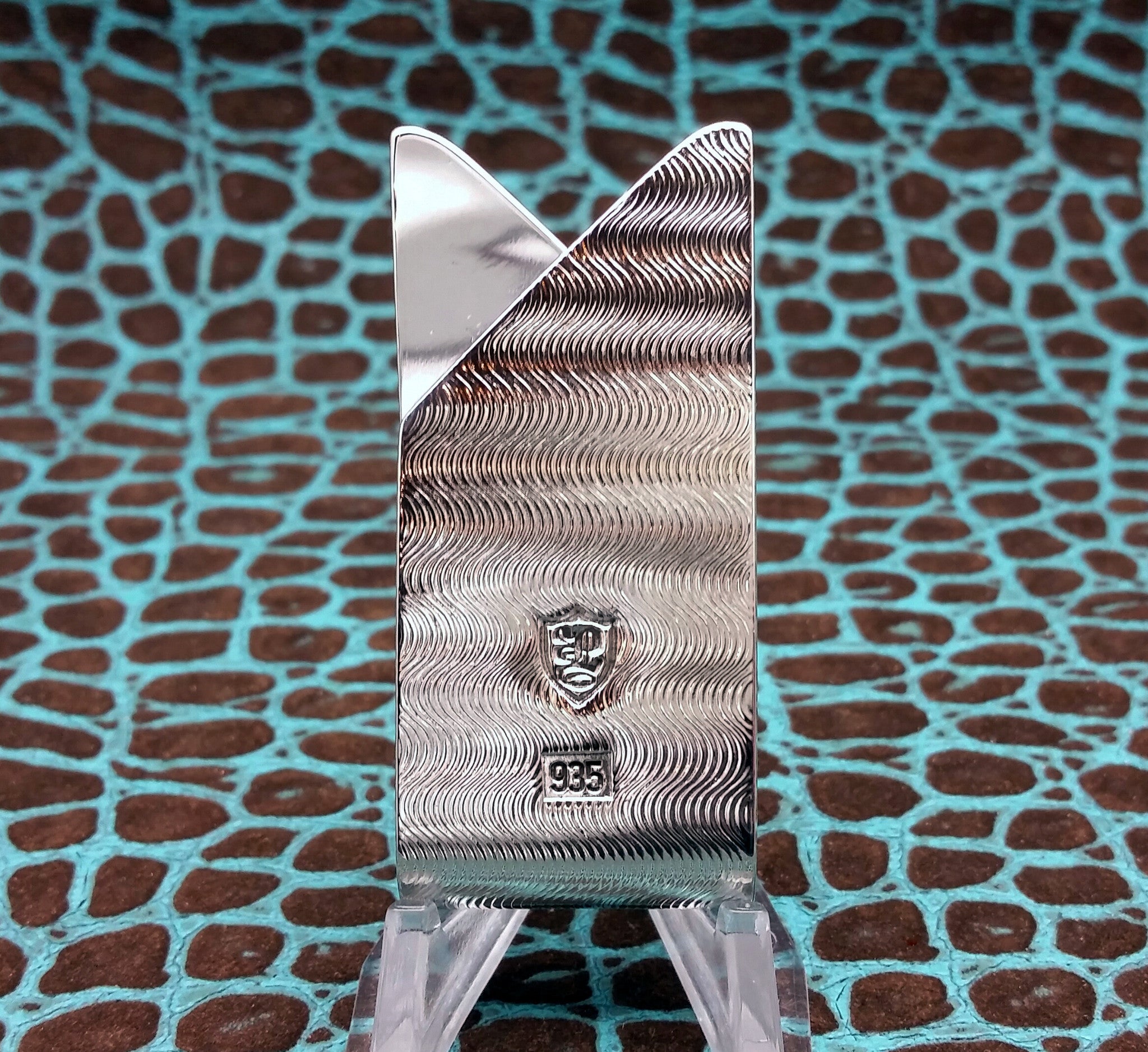 Simple and effective, these Phantom Twist
C
redit
C
ard
C
lips are easy to use...
---
---
You may have noticed a variety of stamps on my money clips. These Maker's Marks are my mark as an artist, but they can bring a personalized look. I have a wide range that you can refer to when ordering custom pieces.
See the marks here...
---
---