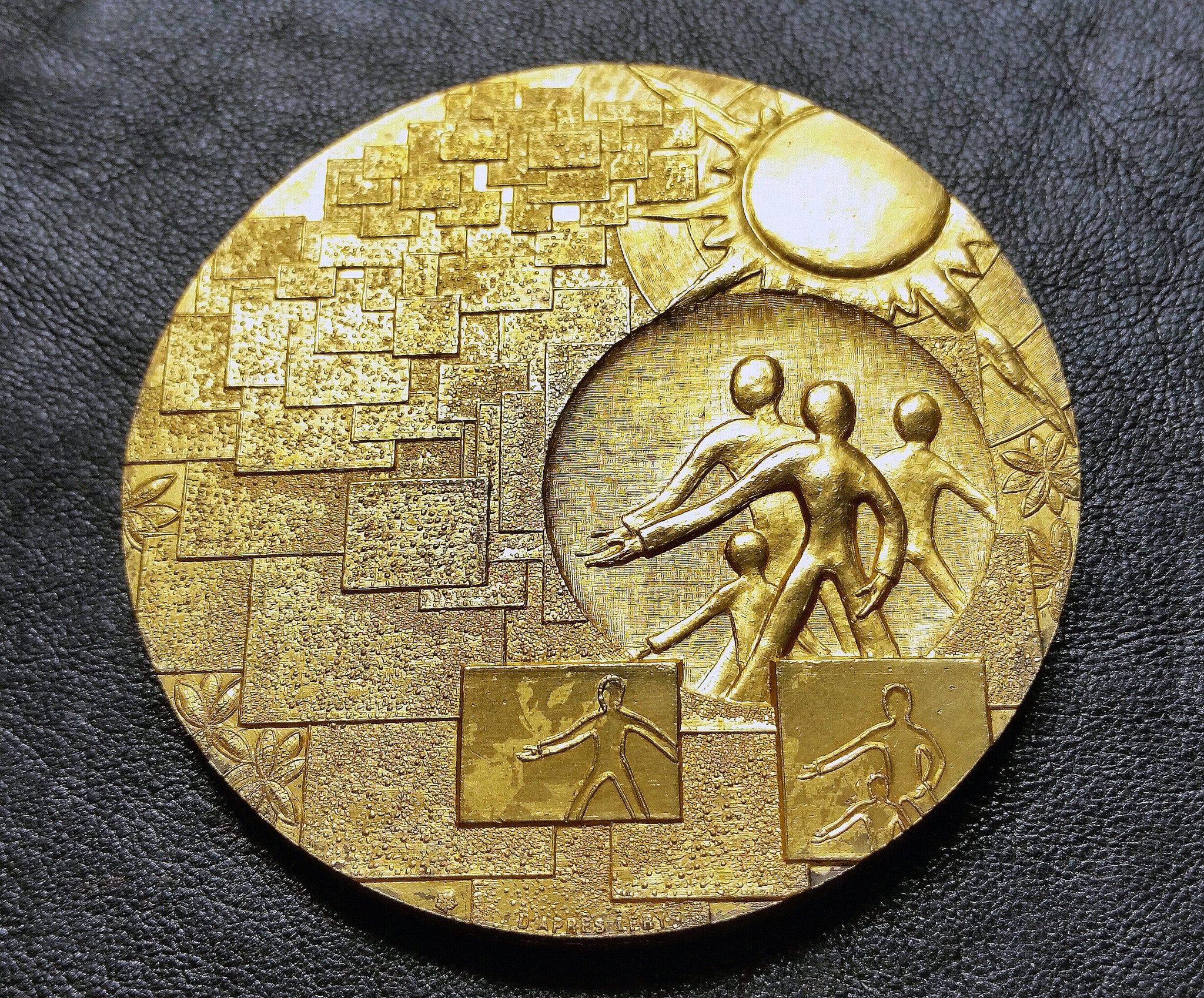 French Family Gilded
Gilded silver. By artist D'Apres Lery.
Weight:

173 grams

Diameter:

68 mm (211⁄16 in)

Thickness:

5 mm (3⁄16 in)

Obverse:

Logo

Reverse:

Engraved "O P H L M D'Aubervilliers a Roger Renaud
1972". OPHLM = Office Public Habitation à Loyer Modéré
(Public Office of Rent-controlled Housing). Aubervilliers is an
area in the northeastern suburbs of Paris.

Origin/Made in:

France

Condition:

Used - Vintage
Stamped with the Cornucopia of the Paris Mint & "1Argent" indicating .925-.950 silver fineness.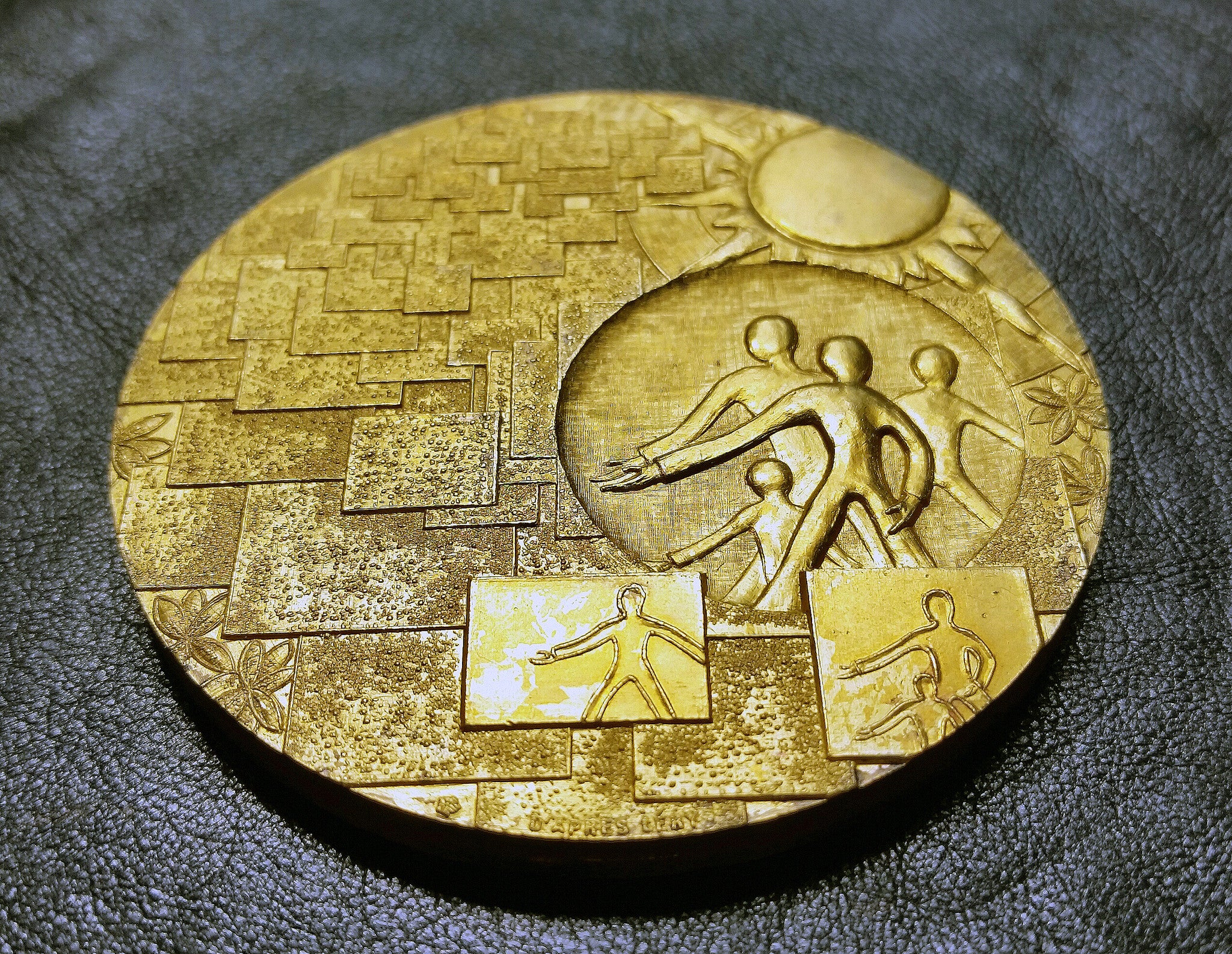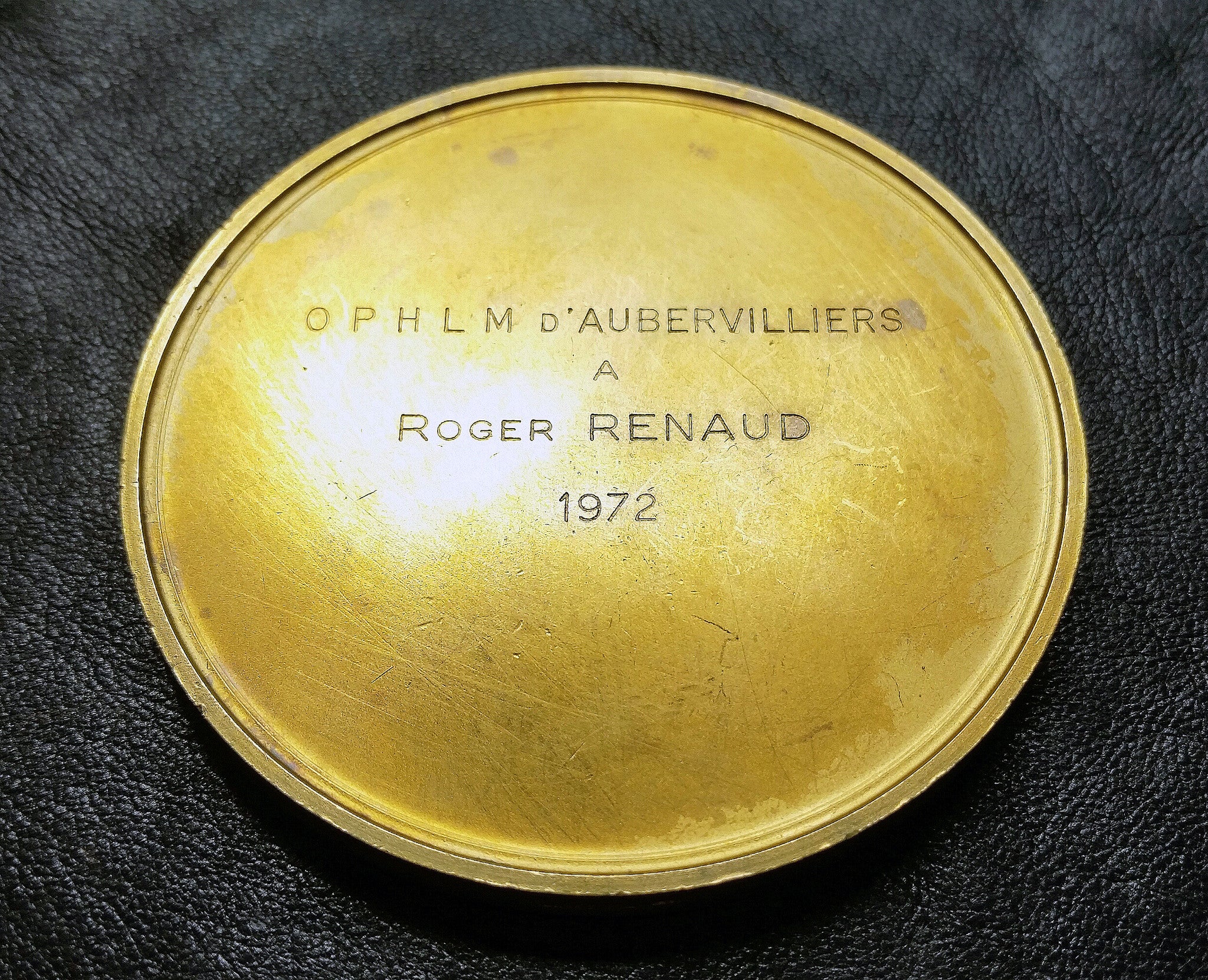 Want to make a custom money clip?