French Industrial Smith
Design by French artist Brenet.
Weight:

38.4 grams

Diameter:

41 mm (15⁄8 in)

Thickness:

4 mm (3⁄16 in)

Reverse:

Engraved "Société Industrielle de Nantes" (Industrial Society
of Nantes), "Perfection du Travail" (Perfection of work),
"Jules Herbert, Chaudronnier" (Coppersmith), "1875".

Origin/Made in:

France

Condition:

Used - Vintage
Hallmark stamped "Argent" for silver content.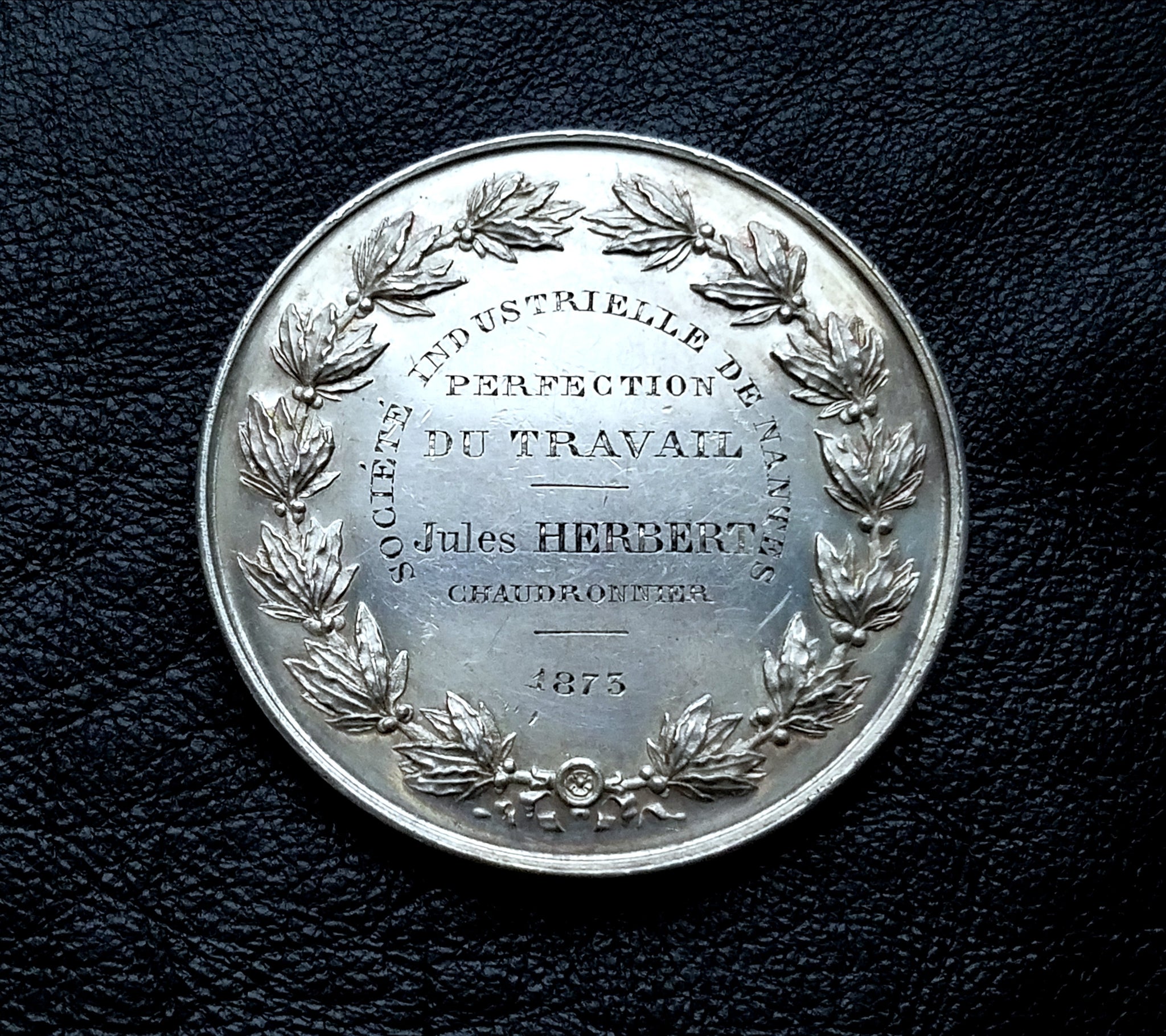 Want to make a custom money clip?