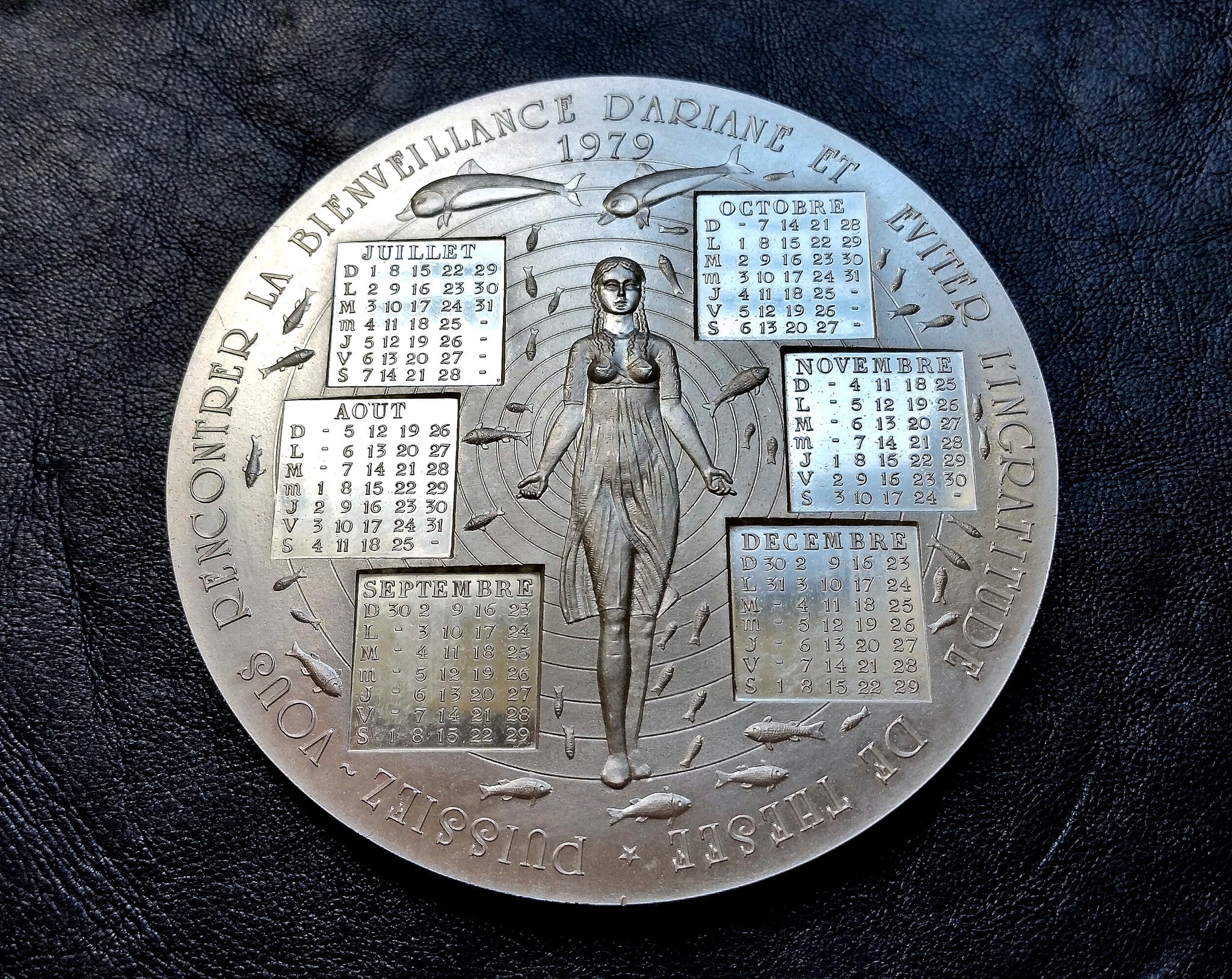 French Minotaur Calendar
Giant Theseus & the Minotaur Art 1979 French Calendar Medallion by Levet 78.
Weight:

435.3 grams

Diameter:

95 mm (33⁄4 in)

Thickness:

5 mm at edge, 10 mm middle (3⁄16 in, 3⁄8 in)

Obverse:

Theseus & the Minotaur with "Au fil des jours dans
le dedale du temps ou toute direction semble s'offrir"
(As the days in the maze of time or any direction
seems to offer).

Reverse:

Ariadne with "Puissiez vous recontrer la bienveillance
d'Ariane et eviter l'ingratitude de Thesee" (May you meet
with kindness and Ariadne avoid ingratitude
of Theseus).

Origin/Made in:

France

Condition:

Used - Vintage
Stamped with the Cornucopia of the Paris Mint & "1Argent" indicating .925-.950 silver fineness.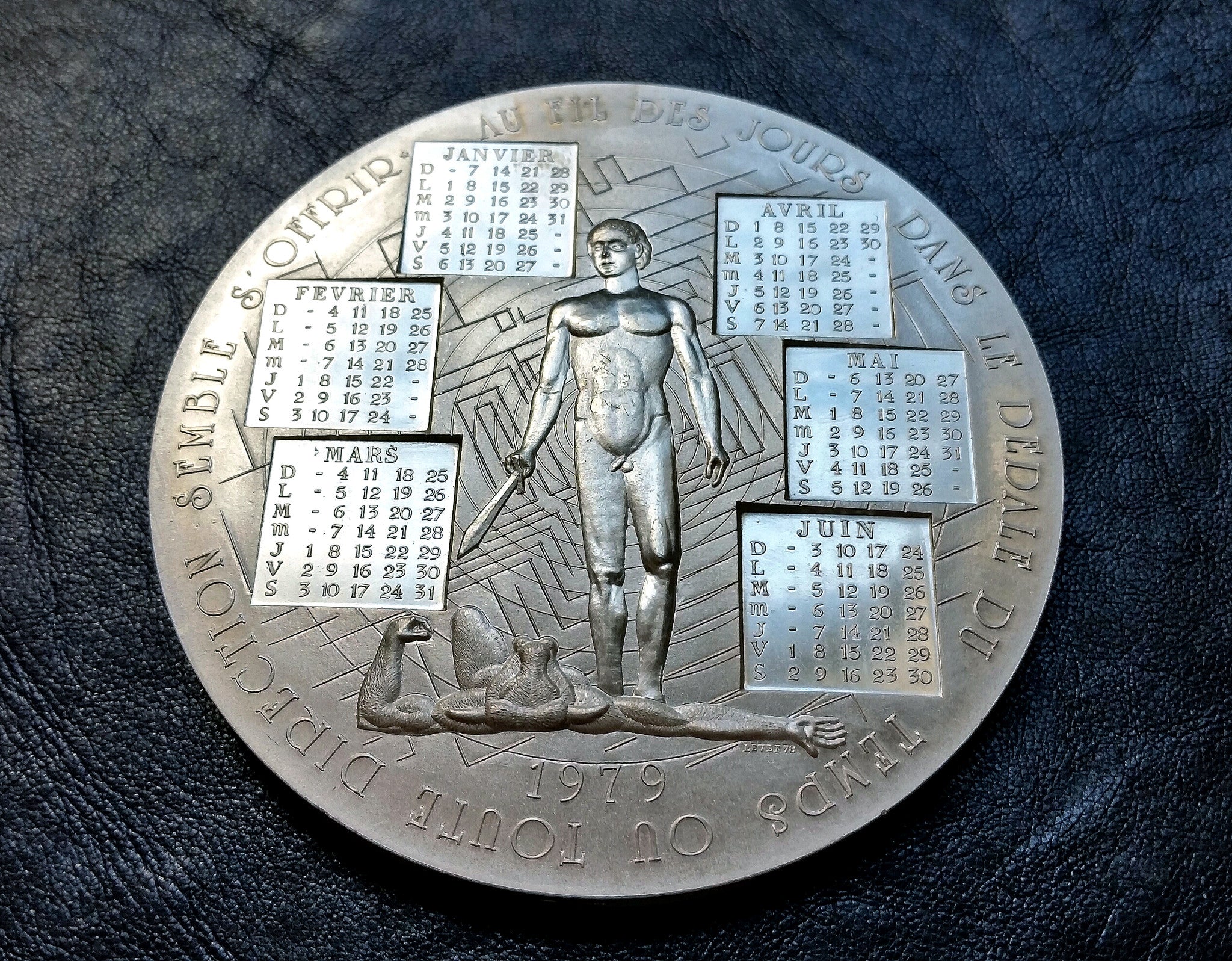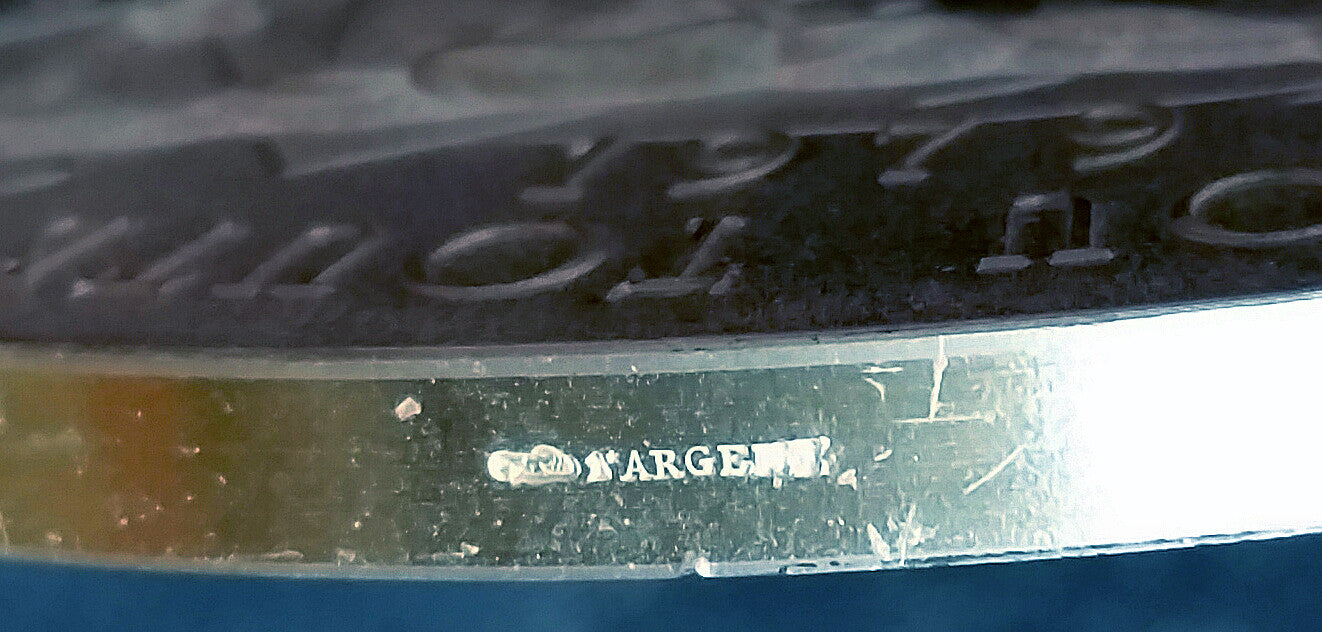 Want to make a custom money clip?