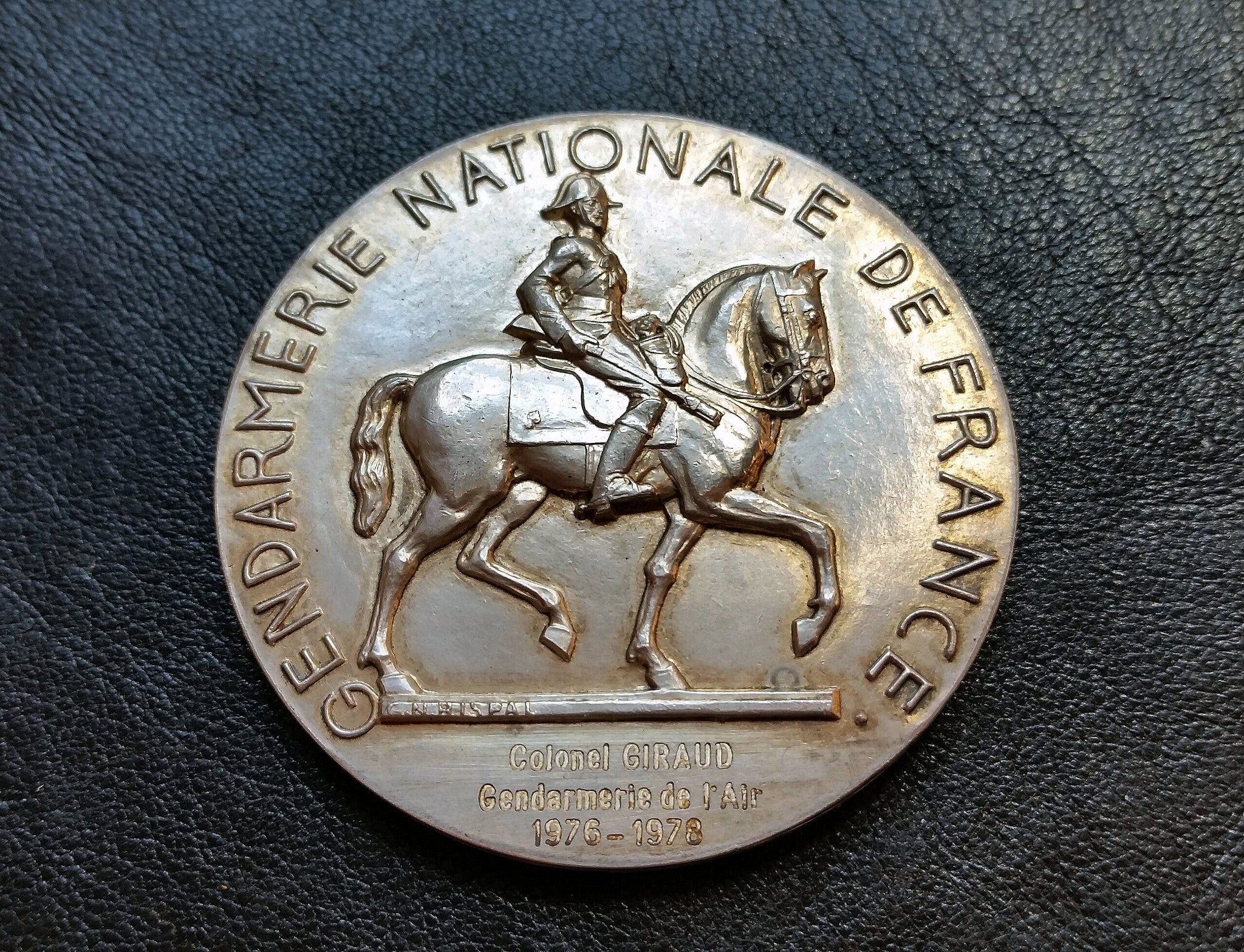 French Police
By artist G. N. Rispal.
Weight:

62.1 grams

Diameter:

50 mm (2 in)

Thickness:

2.5 mm at edge, 5 mm middle (1⁄8 in, 3⁄16 in)

Obverse:

"Pour la patrie l'honneur et le droit" (For the honor
of the homeland and the right) & 1214.

Reverse:

Mounted police "Gendarmerie nationale de France"
(National police of France). Engraved "Colonel Giraud,
Gendarmerie de l'air, 1976-1978". The Air Gendarmerie is
the unit responsible for military police functions within
the French Air Force.

Origin/Made in:

France

Condition:

Used - Vintage
Tested silver. Maker-marked.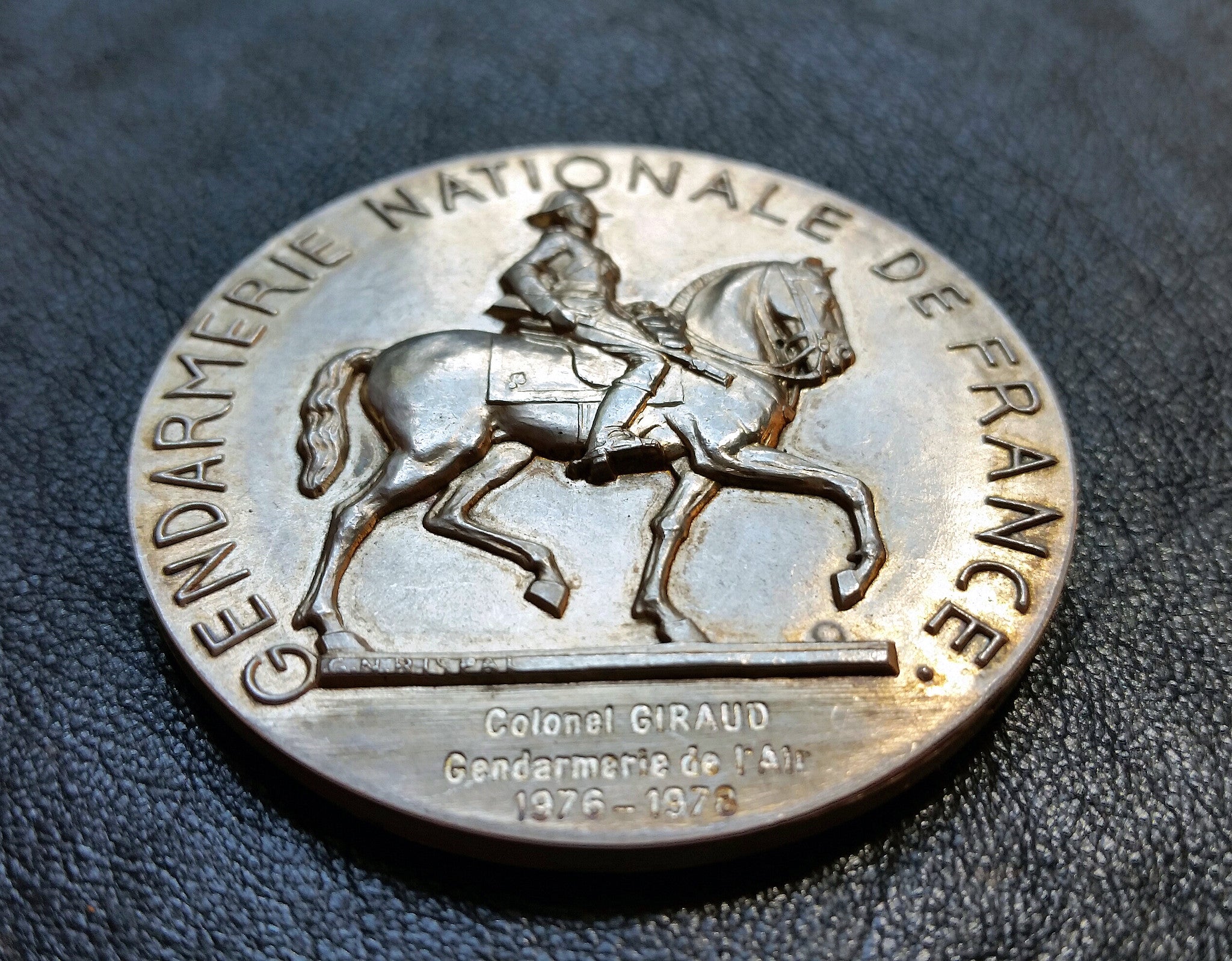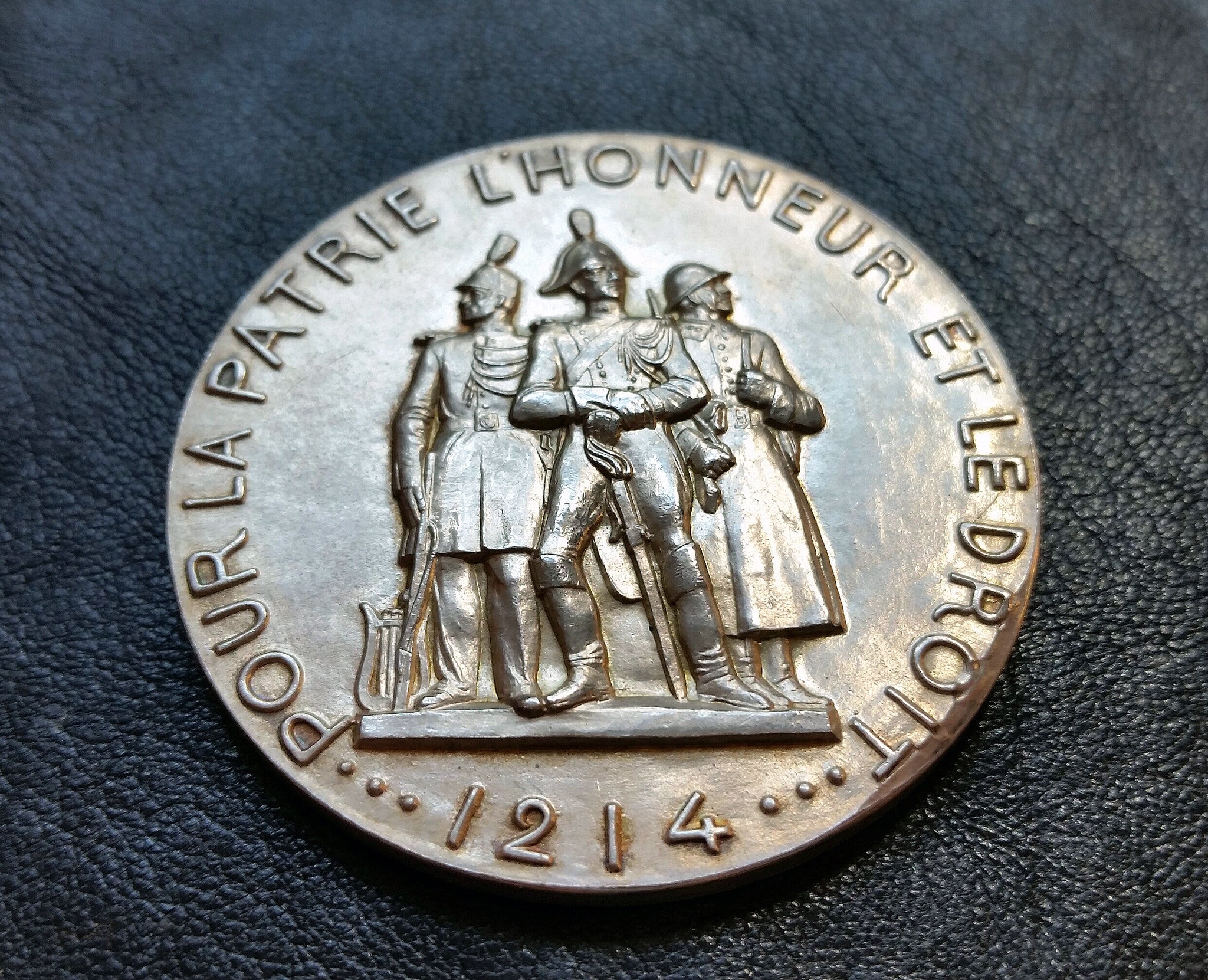 Want to make a custom money clip?