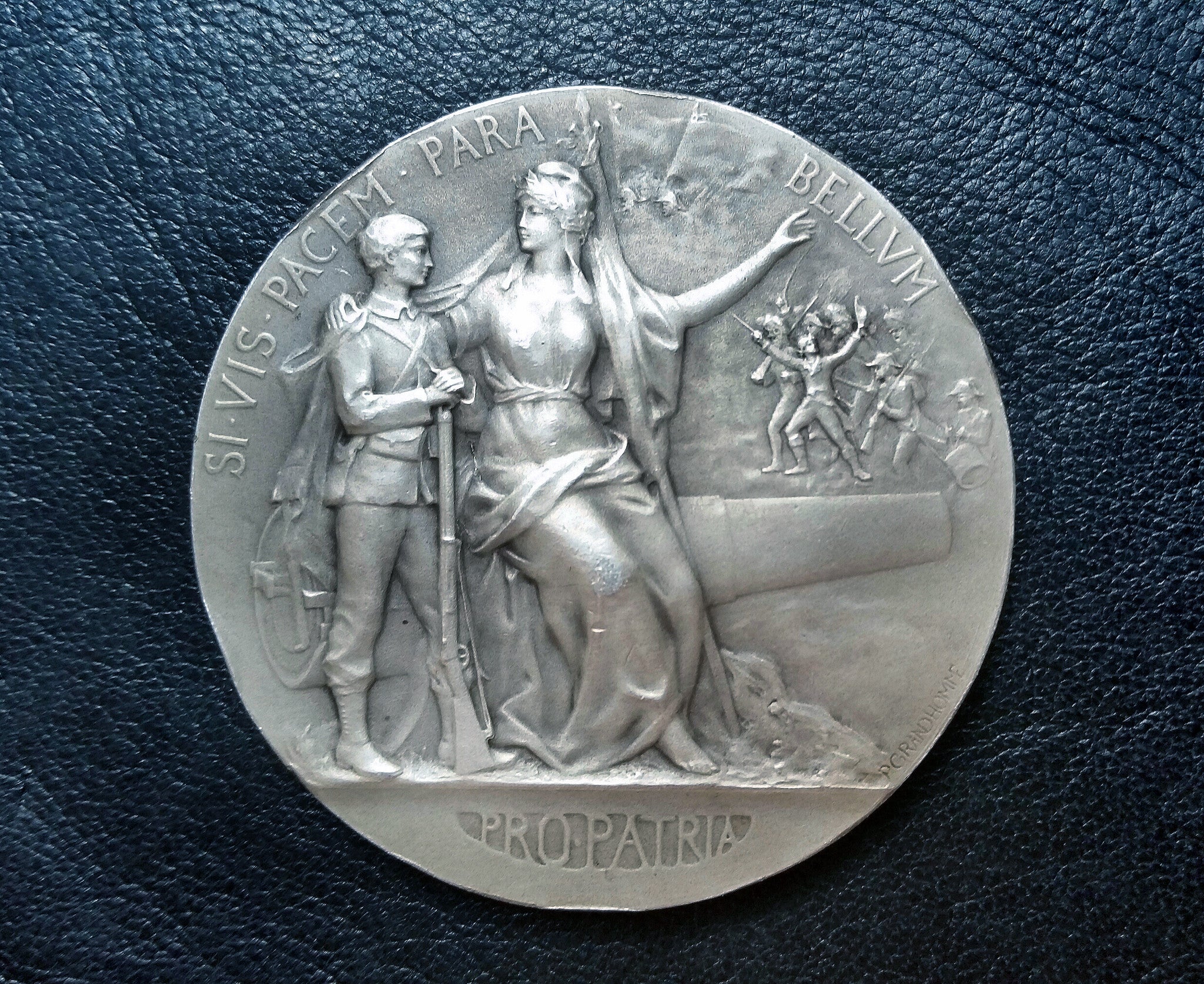 French Rise to Battle
By French artist Paul Grandhomme. Says "P Grandhomme" & "Grandhomme 1911"
Weight:

63.5 grams

Diameter:

50 mm (2 in)

Thickness:

2.5 mm at edge, 5 mm middle (1⁄8 in, 3⁄16 in)

Obverse:

A male with a gun & a female with a spear sitting on
a cannon. There is a battle in the background. In Latin
it reads "si uis pacem para bellum" (If you want peace,
prepare for war) & at bottom "Por Patria"
(For your Country).

Reverse:

A lion in front of various military gear. It says
"Entrainement Physique; Preparation Militaire"
(Physical Training; Military Preparation), Force
Courage, and "Prix du Ministre de la Guerre"
(Award of the Minister of War).

Origin/Made in:

France

Condition:

Used - Vintage
Stamped with the Cornucopia of the Paris Mint & "1Argent" indicating .925-.950 silver fineness.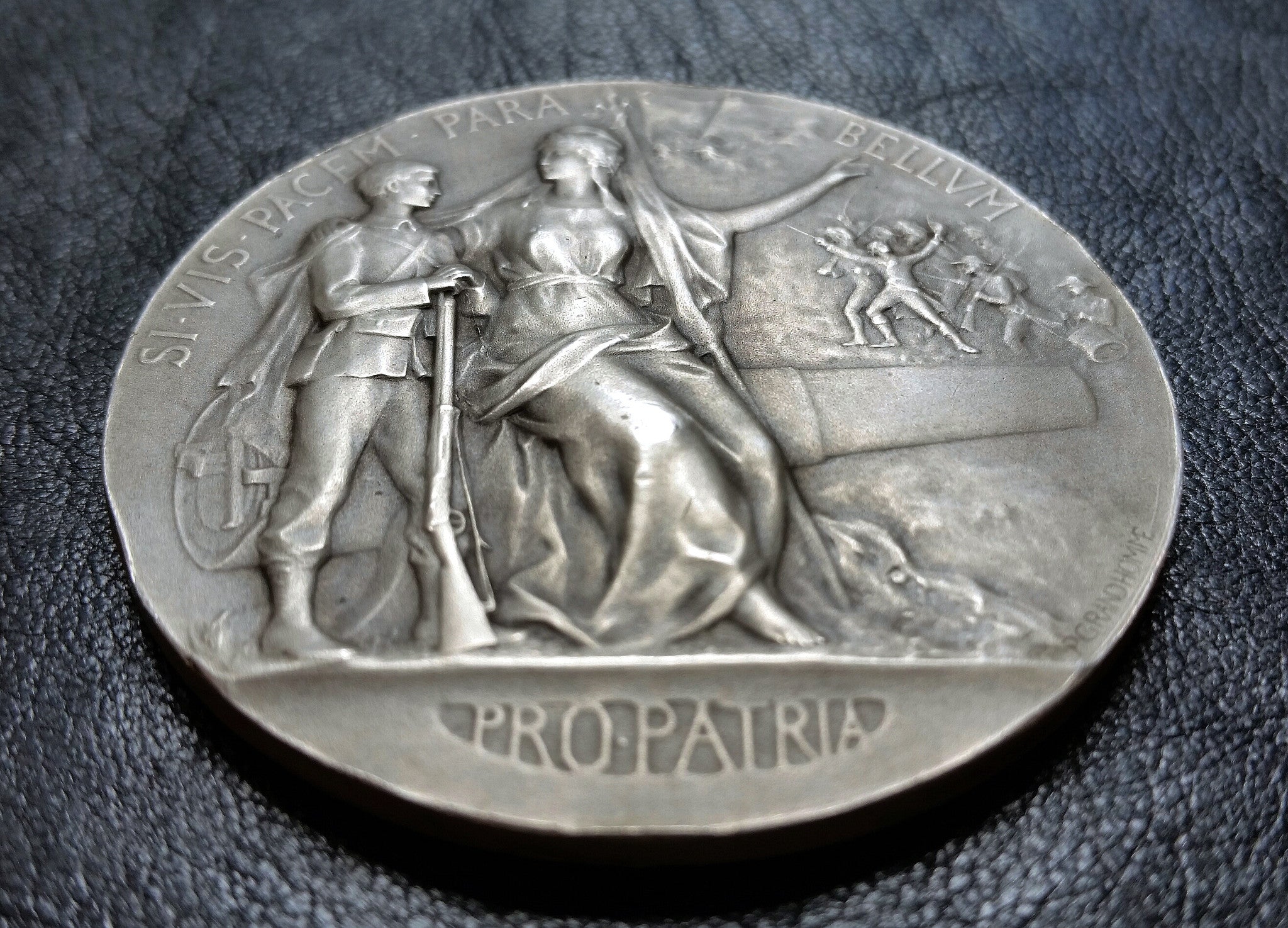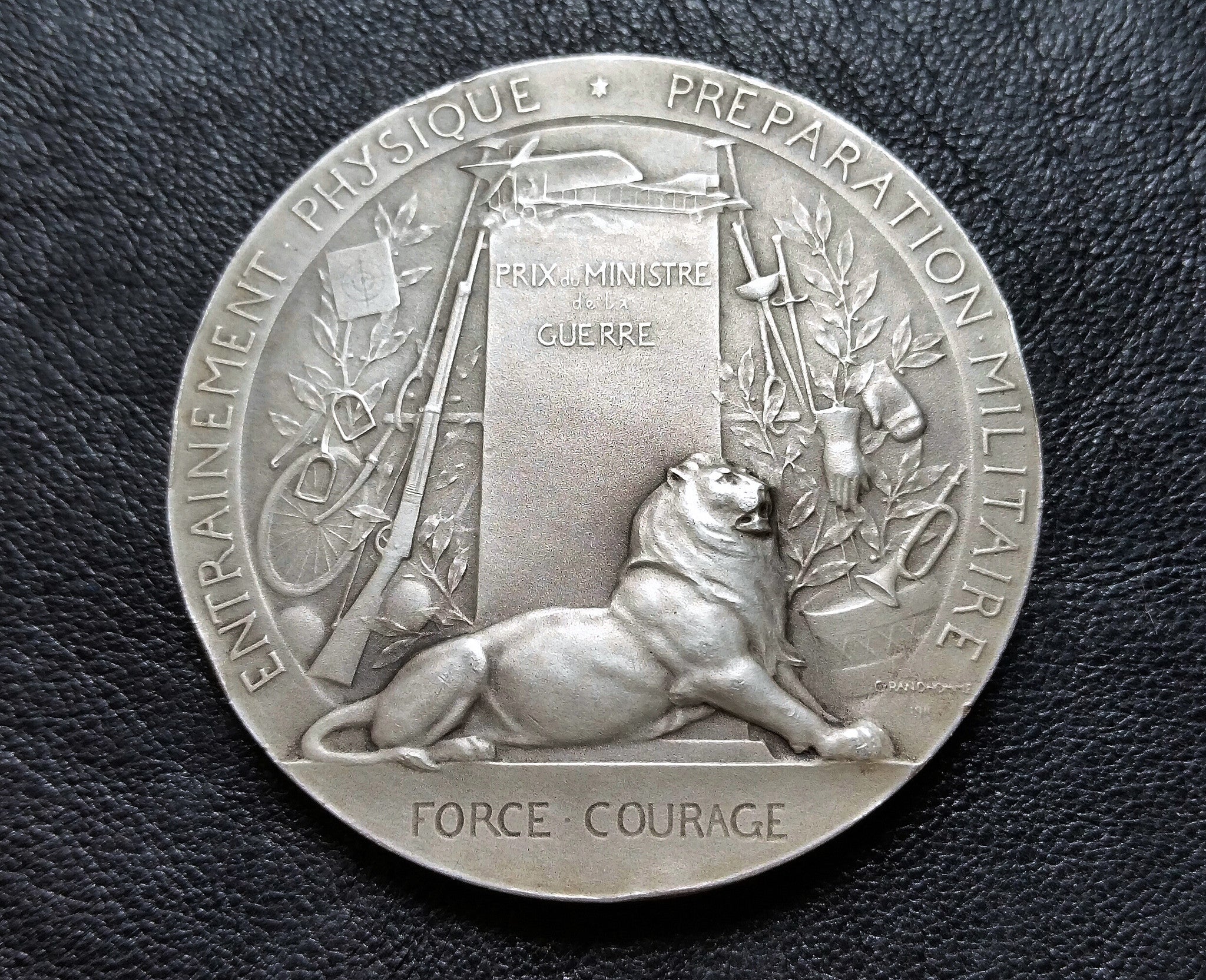 Want to make a custom money clip?