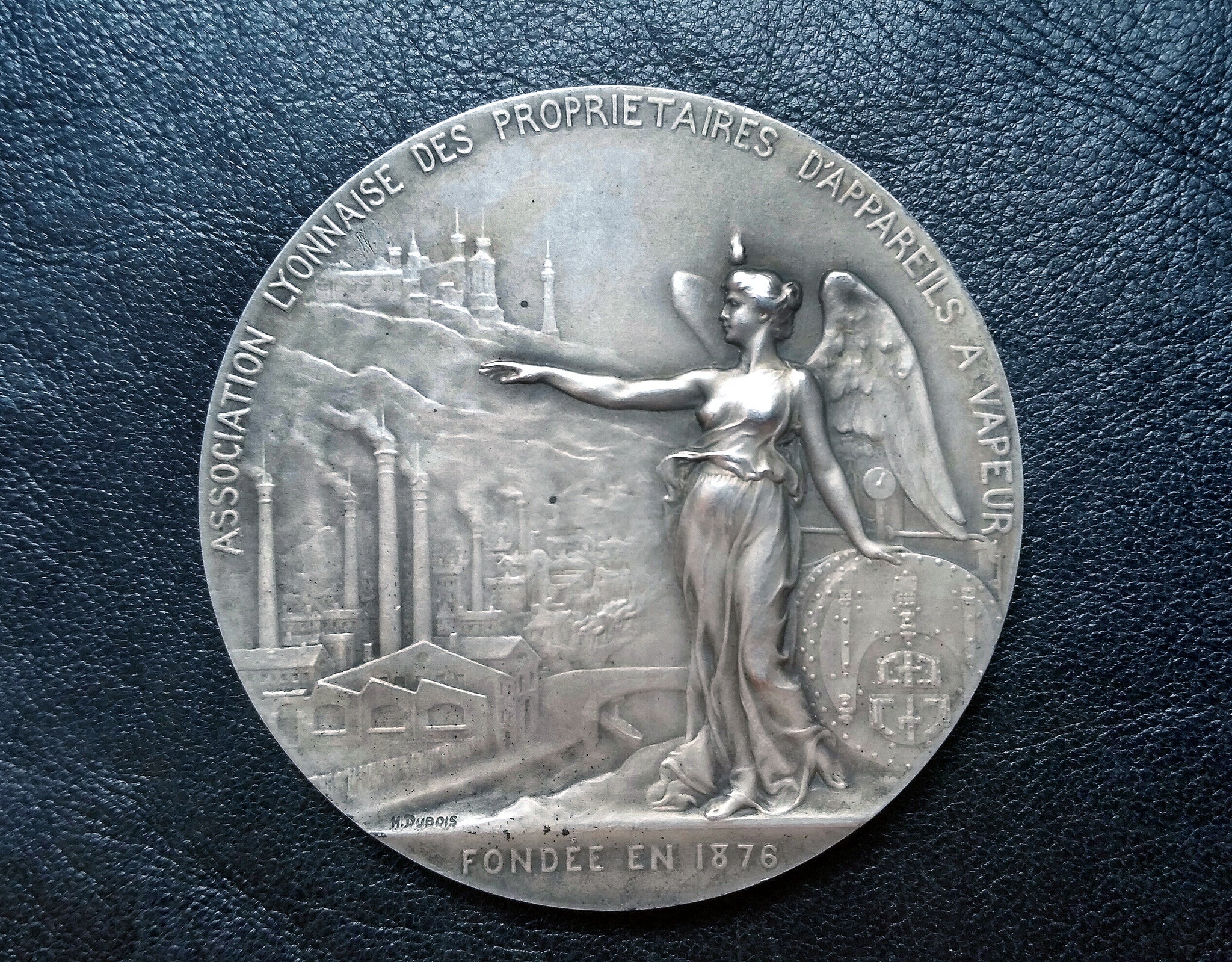 French Steam Era
Designed by French artist Henri Dubois.
Weight:

81.3 grams

Diameter:

58 mm (21⁄4 in)

Thickness:

3 mm (1⁄8 in)

Obverse:

"Association lyonnaise des propriétaires d'appareils
à vapeur" (Lyon association of steam equipment
owners), Founded in 1876. You can see the Basilica
of Notre-Dame de Fourvière on the hill in
the background.

Reverse:

"Souvenir du cinquantenaire de la Fondation de
l'association" (Remember the 50th anniversary of the
foundation of the association) 1876-1926.
It lists the Board of Directors.

Origin/Made in:

France

Condition:

Used - Vintage
Stamped with the Cornucopia of the Paris Mint & "2Argent" indicating .800-.900 silver fineness.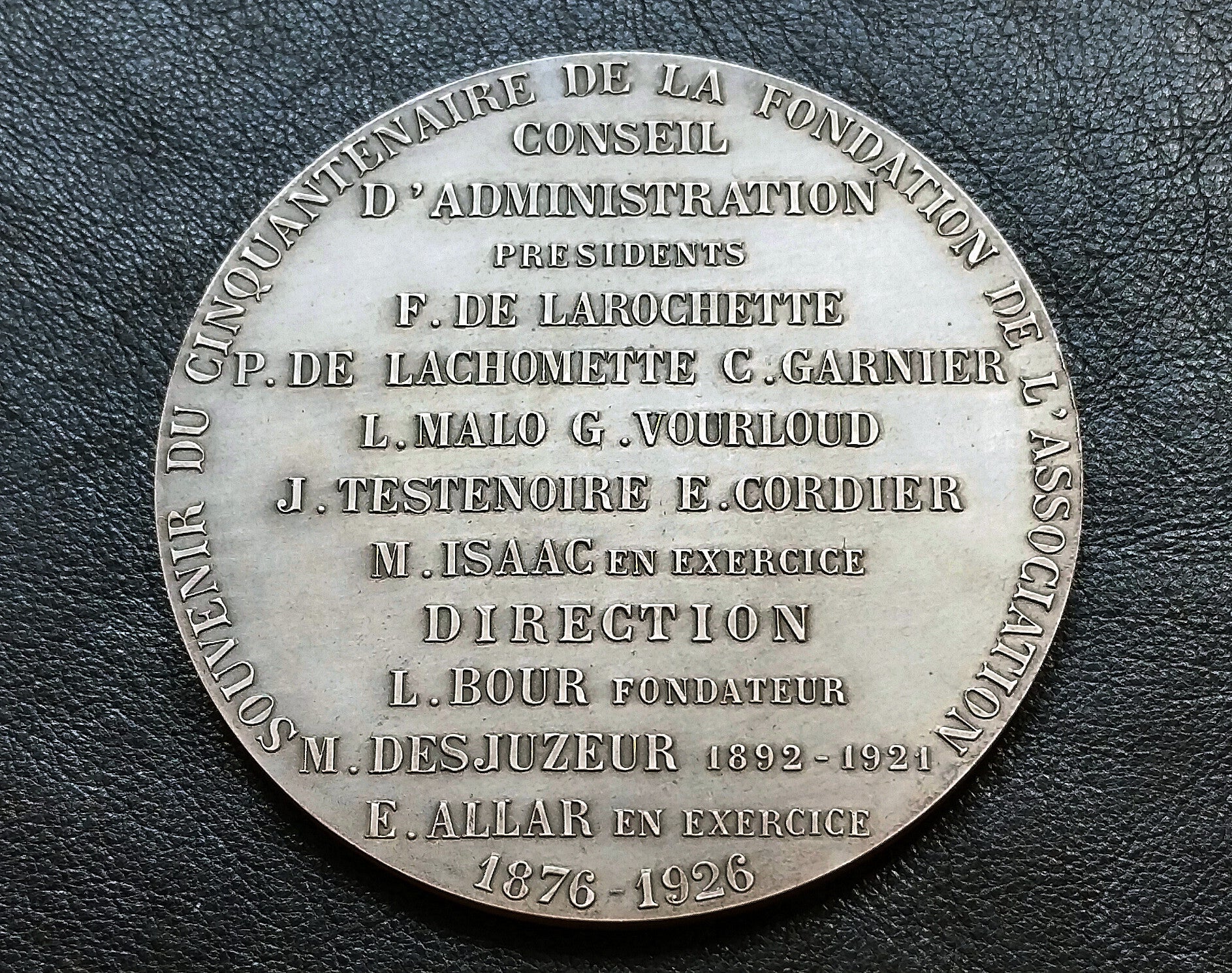 Want to make a custom money clip?