Portuguese Presidential Visit
Portugal's 13th President, Américo Tomás', visit to Mozambique in 1964. Designed by Portuguese artist Leopoldo de Almeida.
Weight:

164 grams

Diameter:

60 mm (23⁄8 in)

Thickness:

4 mm at edge, 9 mm middle (3⁄16 in, 3⁄8 in)

Obverse:

Bust of Portugal's President "Almirante Américo
Deus Rodrigues Thomaz"

Reverse:

His visit to Mozambique "Visita do Estado a
Moçambique 1964"

Origin/Made in:

Portugal

Condition:

Used - Vintage
Tested silver.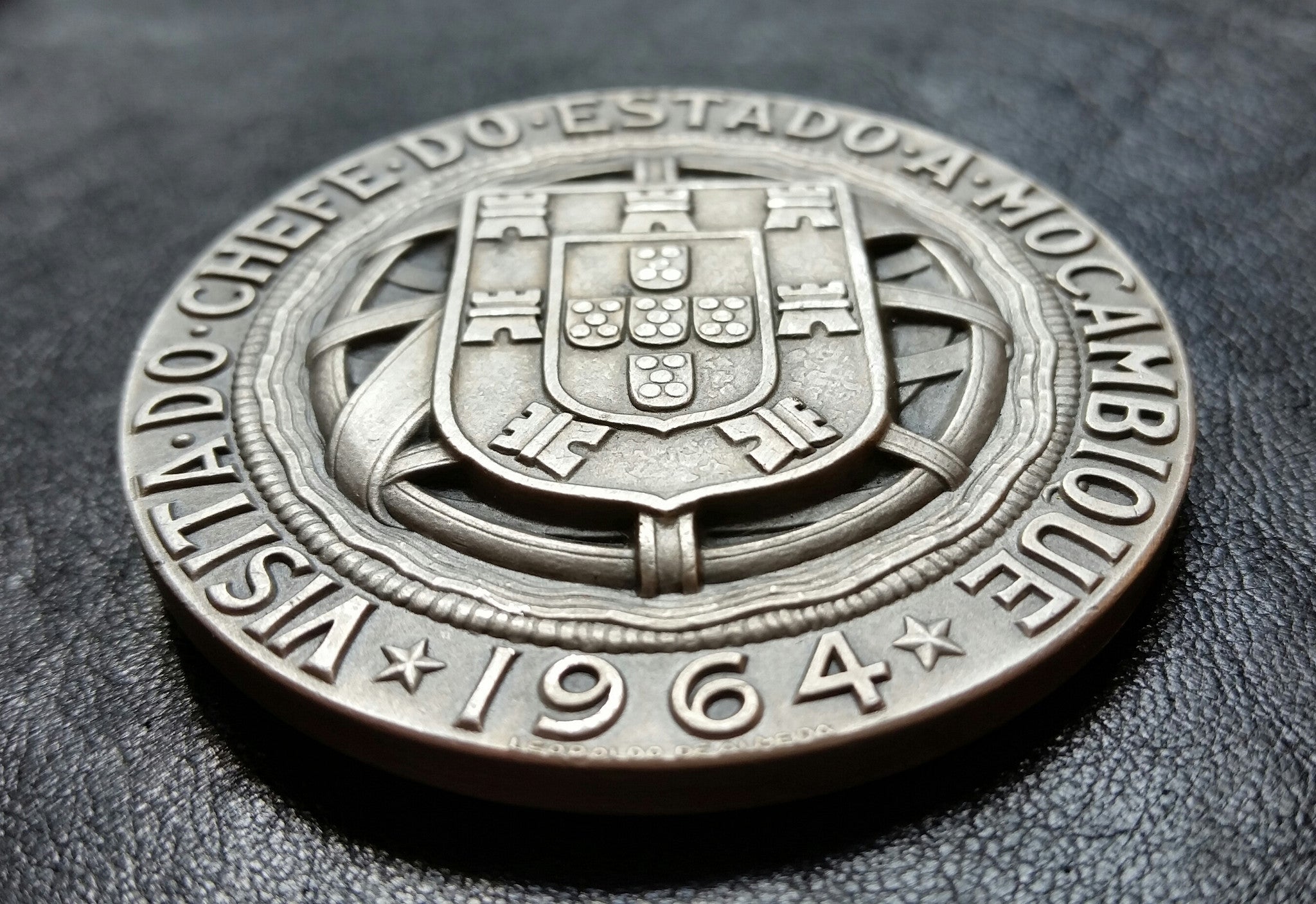 Want to make a custom money clip?