'Alien Artifact' Hand-carved Hand-poured Cuttlefish Cast Pendant #9
Each handmade pendant of mine is one-of-a-kind created by hand-carving a cuttlefish bone and ten hand-pouring molten silver into it, followed by additional detailing and toning. There will never be another one exactly like this, as the casting process destroys the hand-carved cast during the 1st use.
This pendant comes with an optional 4 mm round black leather cord necklace that has a 925 Sterling Silver Hook Clasp. Please leave a note in your order for length of necklace, or to just have the pendant only.
Metal:

Solid Argentium 935 Sterling Silver

Gemstone:

Natural 6 mm Faceted Blue Lapis Lazuli &
Natural 4 mm Faceted Multi-color Welo Fire Opal

Weight:

36.6 grams

Length:

58 mm (21⁄4 in)

Width:

26 mm (1 in)

Depth:

11 mm (7⁄16 in)

Hole:

5 mm (3⁄16 in)

Stamps:

Stamped with 935 Hallmark

Origin/Made in:

USA

Condition:

New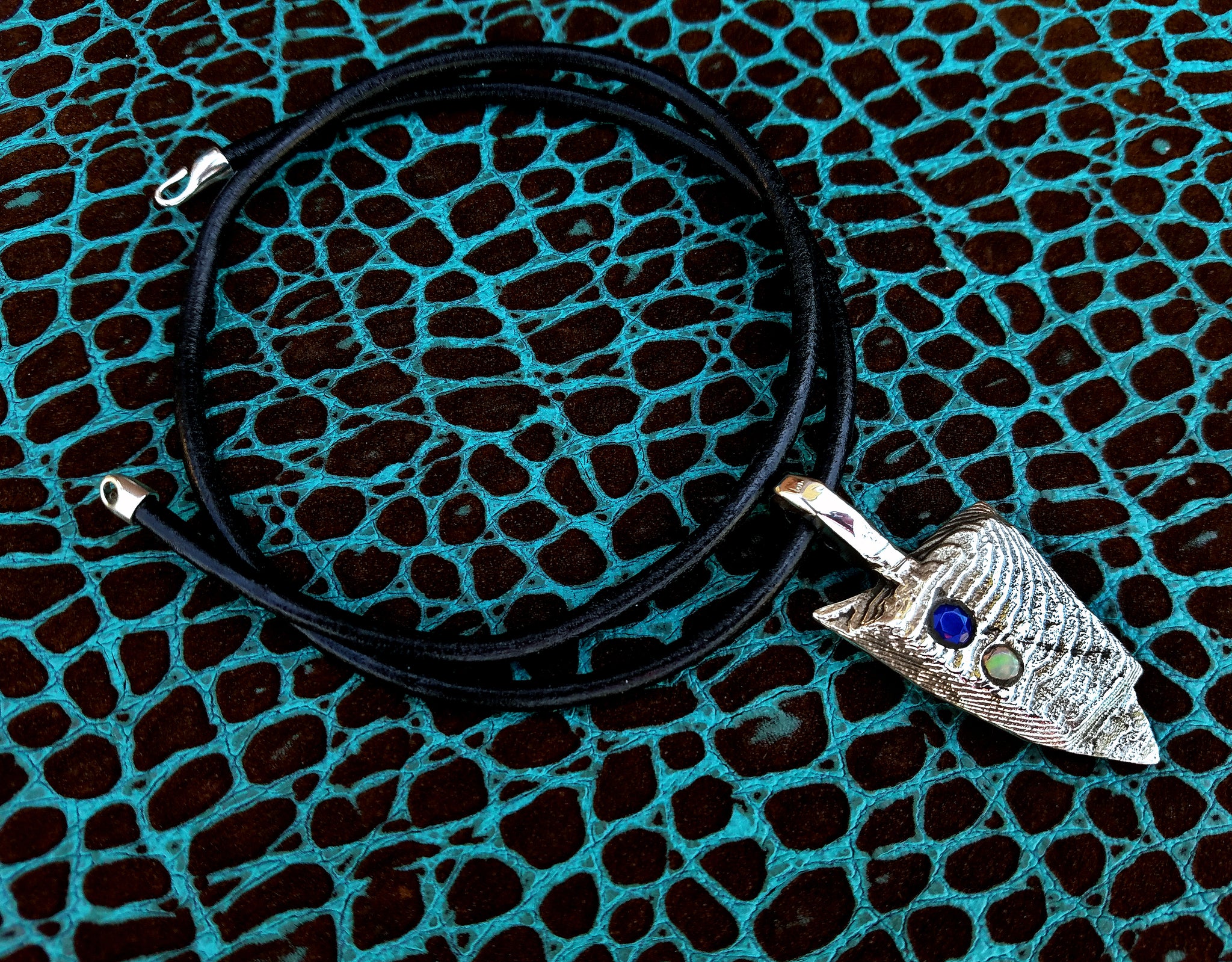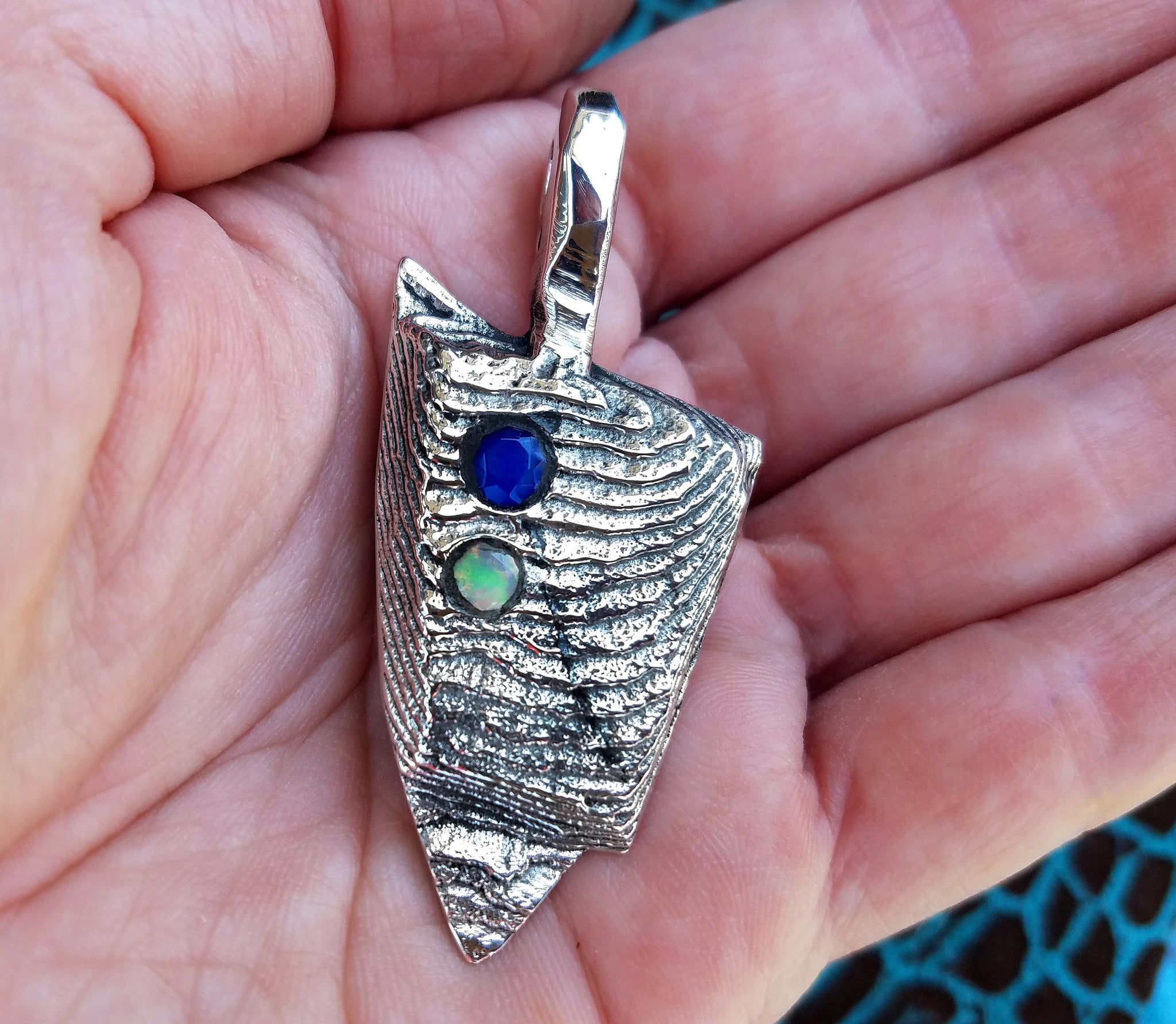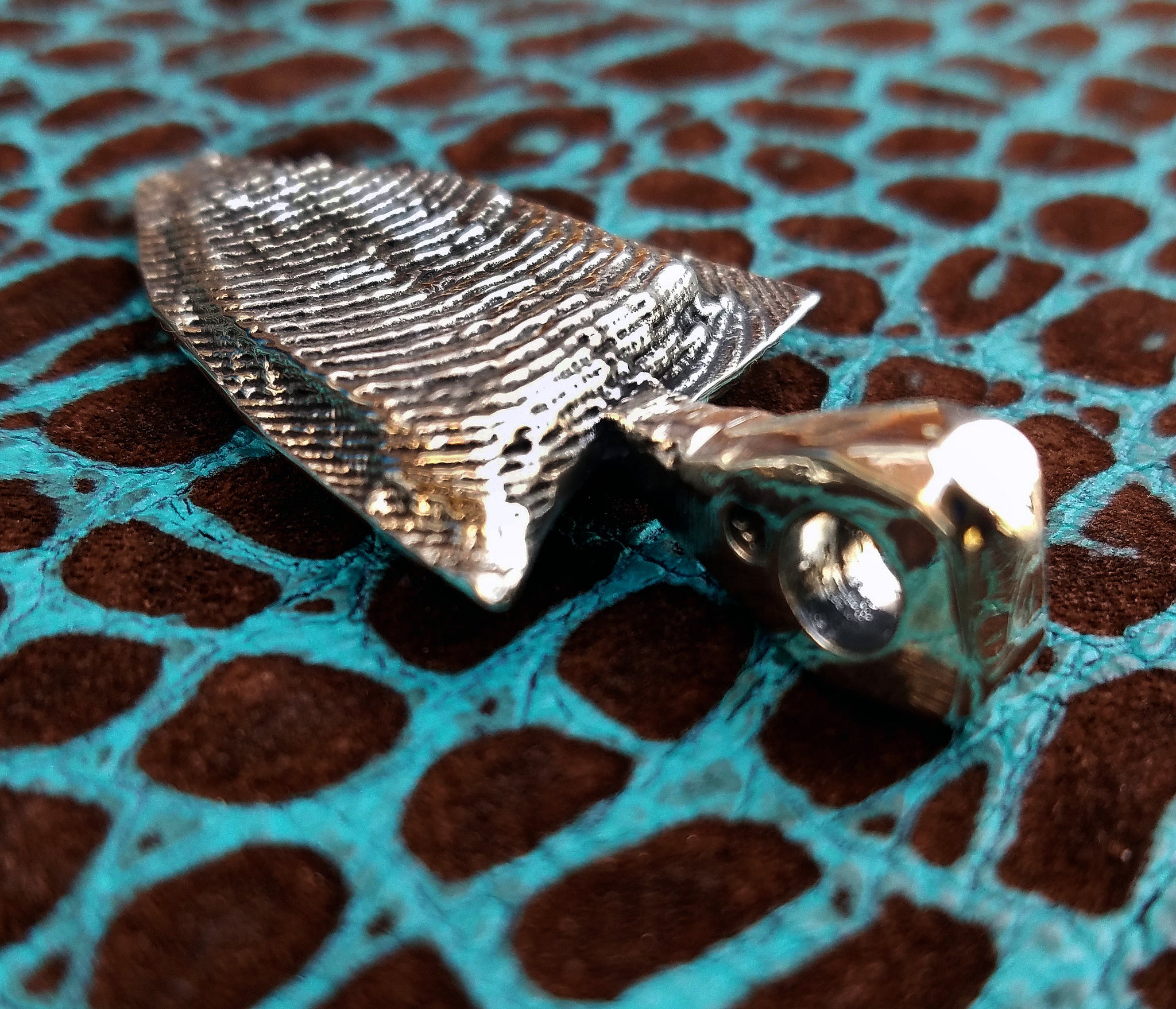 Want to make a custom money clip?